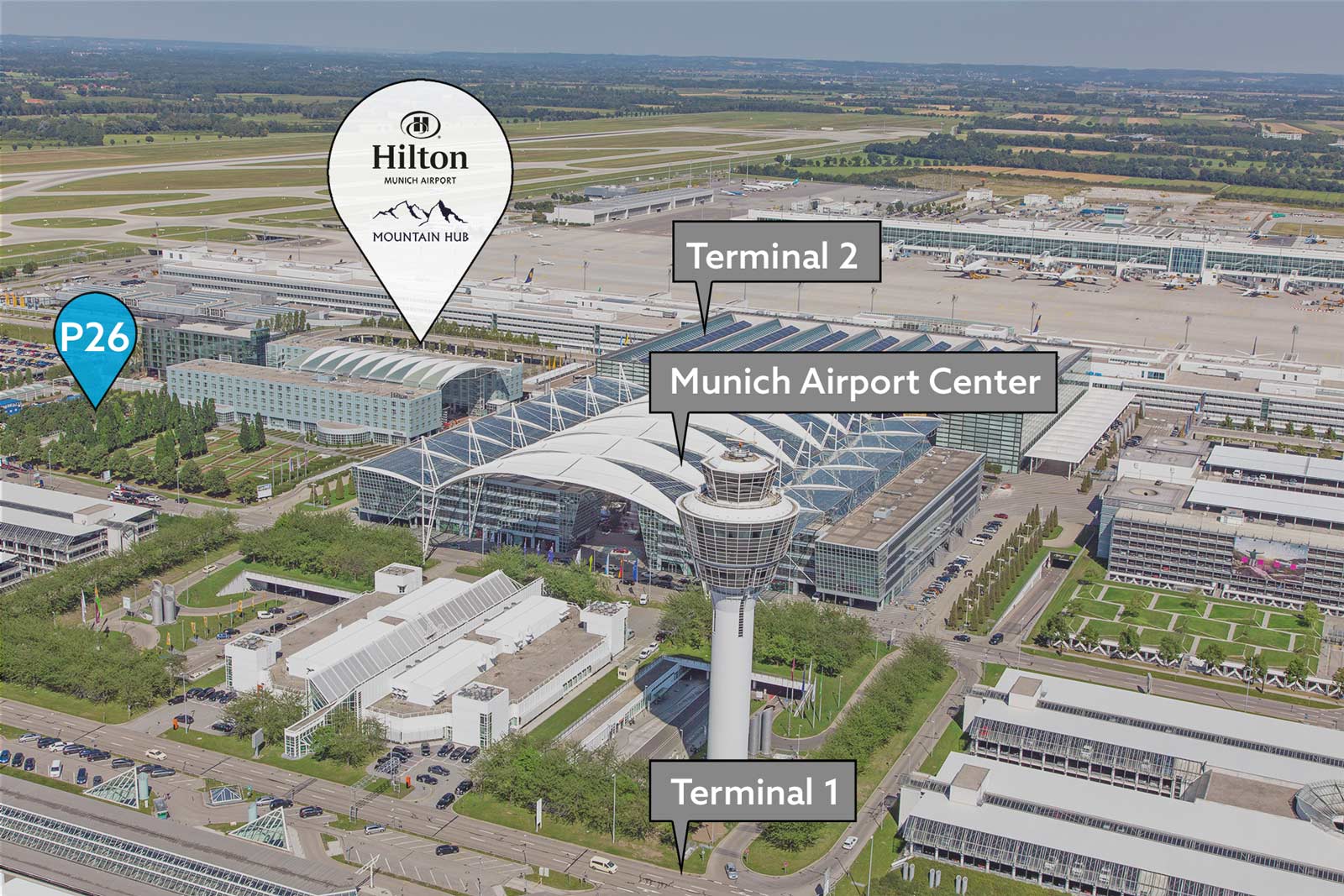 Your contact to Mountain Hub Gourmet
Mountain Hub
Hilton Munich Airport
Terminalstrasse Mitte 20
85356 Munich | Oberding
Germany
+49 89 97 82 45 00
mountain.hub@hilton.com
A visit to the Mountain Hub Gourmet also means: Get out of the hustle and bustle. Rest and relaxed enjoyment. Our kitchen team needs the "last order" to be able to prepare a nice lunch time or an extraordinary evening for you.
12 a.m. – 2.30 p.m.
last order 1.30 p.m.
6 p.m. – 11 p.m.
last order for your menu or dinner à la Carte 9 p.m.
Your way to Mountain Hub Gourmet
From P26 or the central area of the airport, please proceed to the large concourse of the Hilton Munich Airport. You will find the entrance to the Mountain Hub Restaurants opposite the hotel reception on the side of the Mountain Hub Bar.
Would you like to reserve your table by phone?
Gladly under +49 89 97 82 45 10
Pick the Peak
Cultivate contacts and enjoy the moment at the right moment. There are many ways to successfully plan and experience your next "summit" at Mountain Hub Restaurants and Spa @ Hilton Munich Airport.