At the airport you are already closer to the stars from home. But now you may inaugurate with us – if the weather fits – the new terrace. In addition to the Michelin star, we hope that with our next gourmet event we can also get the stars from the sky for you:
4 Courses
& Live Music!
After your summer holiday, freshly refuelled with new culinary ideas, the Mountain Hub Gourmet Team is looking forward to pampering you.
What a way to end the summer!
Isn't this also a brilliant occasion for you to toast the summer with your loved ones, friends and business colleagues? And if you still want the perfect wine accompaniment, our service chef Karim Al Zarif has some very special surprises in store for you: from 64 euros per person – with or without alcohol.
You want to start your well-deserved weekend early on 8 September?
Then we are ready for you from 18:30. And if you still have an important meeting to attend, we'll give you a second chance at 19:30.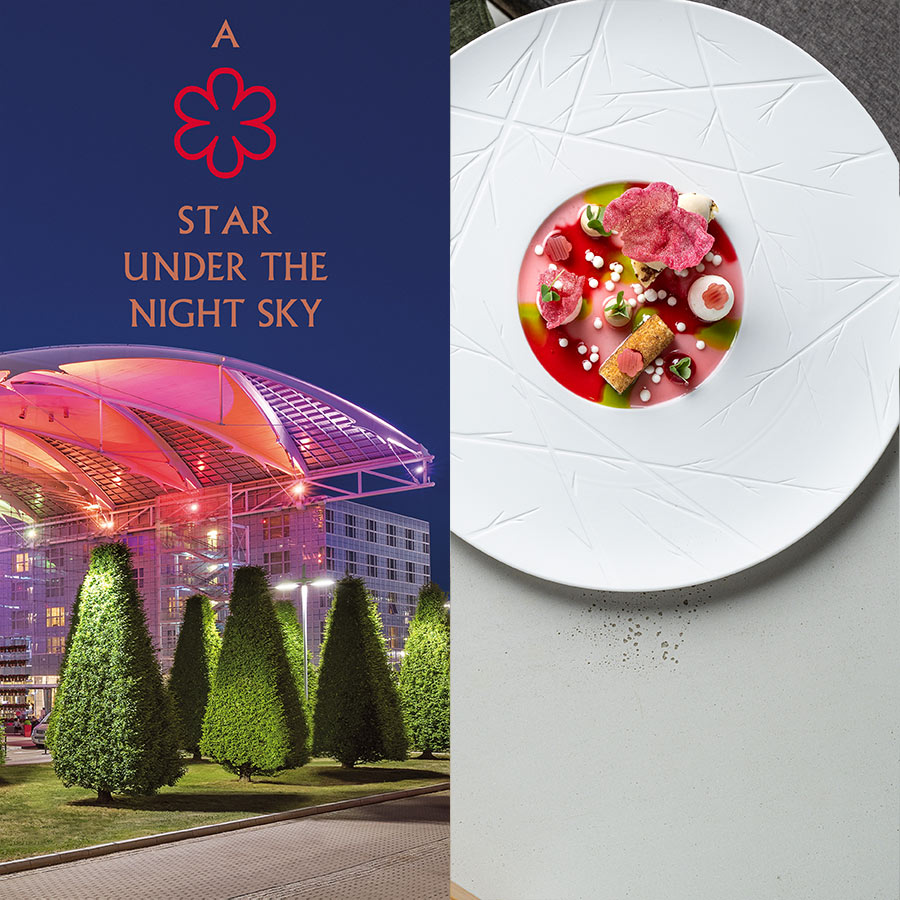 Gourmet Event
8 September 23
4-course gourmet menu
Live music
incl. aperitif, water and coffee/tea
5 hours free parking in P26
Price per person:
144 €
Special Gourmet Moments
Special Gourmet Moments
Special Gourmet Moments
Special Gourmet Moments
Special Gourmet Moments